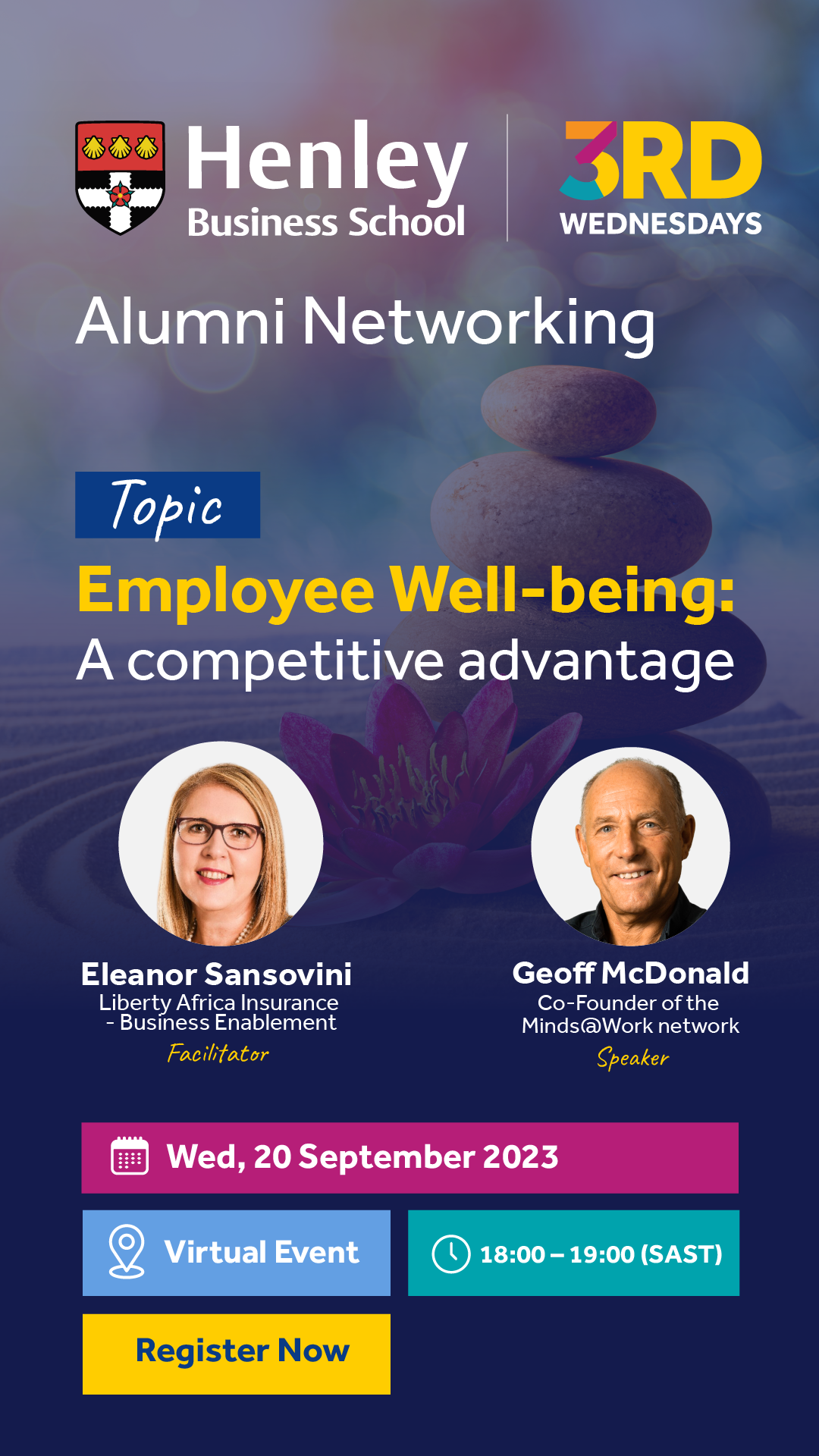 3rd Wednesdays Alumni Networking
Every 3rd Wednesday of the month, students and alumni across cohorts have the opportunity to come together to exchange ideas, network and socialise. The purpose is to build a network of alumni that can make a positive contribution to sustainable business and societal impact. It is your platform to build your business network and make lasting connections.
Our next topic:
Employee mental health and well-being: A competitive advantage
We are privileged to have Geoff McDonald, former Global Vice-President of HR at Unilever and a renowned advocate for mental health in the workplace, as our keynote speaker. His talk, "Employee Well-being: A Competitive Advantage", will provide valuable insights into the profound role of employee well-being in the contemporary business landscape.
Joining Geoff in conversation will be our facilitator, Eleanor Sansovini, a fellow MBA alumna with a wealth of experience in the financial services sector and a keen interest in the impact of digital technologies on employee mental health.
Participation in this session will not only expand your business network but will also offer a deep understanding of how to prioritise and leverage employee well-being for the success of your organization.
Facilitator: Eleanor Sansovini
Speaker: Geoff McDonald
20 September | 18:00 – 19:00 (SAST) | online via Zoom
RSVP Below