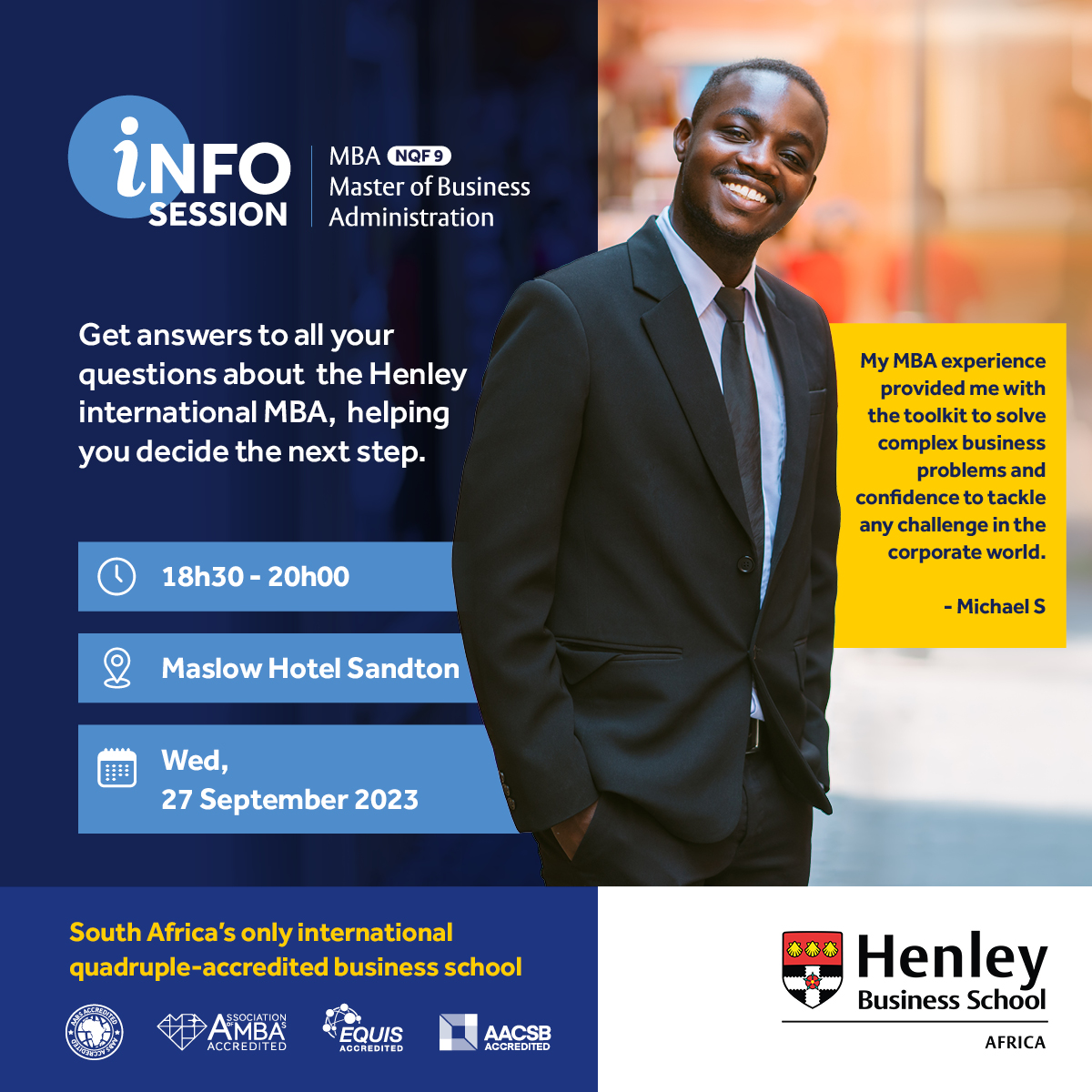 Exclusive MBA Info session
Join our special in-person MBA information session at The Maslow in Sandton for the opportunity to engage with Henley faculty and graduates in a relaxed, informal setting.
Henley MBA programme director, Yusuf Essack, will provide a holistic overview of Henley and what makes our international MBA programme unique, to help you decide whether our school is right for you.
We will also be joined by Themba Chakela, Henley MBA graduate and Chief People's Officer at BlueSky, who will share his experience and answer your questions to help you make an informed decision before embarking on this exciting programme.
27 September | 18:30 – 20:00 | The Maslow Hotel Sandton